What Makes a Good Website in 2019?

Fama Tech
Most websites act as the first point of contact for their potential customers and serve as the silent "salesman" that meet and greet all your new potential clients. As such, we believe that a great website should be able to attract, retain and sell to the browsers, converting them to enquiries, and eventually to customers.
If you are looking for ideas on how to create a great business or corporate website, chances are you are searching for tips on how to make sure it becomes successful. We hope these points can help you designing web excellence.
Criteria of a Great Website
Awesome Design
First things first, the site must encompass an awesome design that attracts.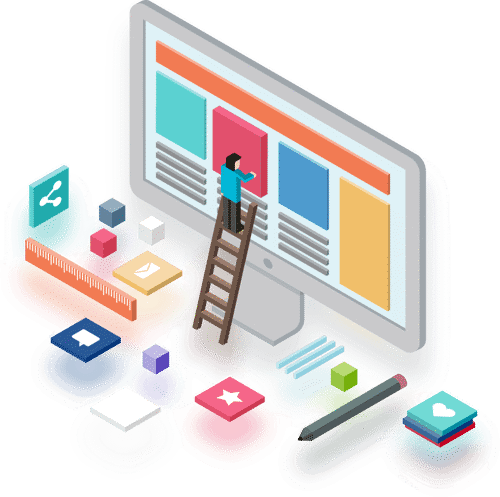 Visual Aesthetics
The first thing that a visitor will notice when it comes to a website is its appearance. In fostering a positive impression, visuals are paramount and influential because it's the first thing that catches the eyes.
Custom Layout: Designs are cultivated from scratch. The custom lay-out will depend on the contents of each client and the approved sitemap. The custom layout can highlight the best parts of the website that the business owners would want to emphasize on.
Colour Scheme: Colours used should be appropriate with the line of business and set up a proper tone that follows the branding. The a website with an awesome design, everything should fit perfectly and blend nicely with each other. The colour scheme sets up the tone for the website, hence, photos and texts should coincide and go well together without clashing with the backdrop.
Captivating Banner: The banner is the first thing a browser sees on a website, taglines can be modified and designed to drive browsers into other important pages in the site.
Quality Photos: Photos make a great impact on a design so it's essential to use images of high quality. 
Use of Infographics: The a fun way to present your contents is through the use of engaging infographics. This is a mixture of visuals and copy, designed together to visually communicate your idea. It's also an efficient way to present complex information, altogether making it easily understood by viewers.
Navigation Effect
"Design is not just what it looks and feels like. Design is how it works." – Steve Jobs
Fast Loading Site: The site must load quickly so avoid auto-play of videos and audios, especially the ones supported by Flash. You only have 8 seconds or less to convince a visitor to stay, so make sure that counts; don't make them wait.
Responsive Web Design: Websites should also adapt a responsive lay-out as most internet users are now on their phones and tablets more often than they are on their laptops. This framework approach uses multiple grid lay-outs that respond to the environment of the device – so the responsive website you view will adjust according to the gadget you use.
Menu Bar and Site Footer: For an effective website, the menu bar exists to ease the site navigation of the visitor where all the links to the important pages are there including the contact information. What is most essential is that its position, as well as orientation, is clear and easy to understand.
User Experience: A great design encapsulates user experience seamlessly. This is about making it user-friendly and easy to navigate with from top to bottom.
Compelling Contents
Design is essential because this is the element that attracts visitors, but compelling contents make them stay. This is the substance you need to convince your visitor that what they're looking for can be found in your site and that your company is credible and superior amongst your competitors.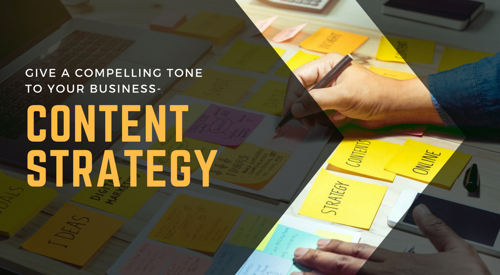 Give a compelling tone to your business
Clever Slogans for Banners
Ensure to use clever or relatable slogans that can resonate with your viewers' interest and emotions. We've already established the need to have an attractive banner, but the slogan must fulfill its purpose too.
Banners can be customised to direct readers to specific pages through call-to-actions and hyperlinks. Since this is the first thing they'll read in your site, it's paramount to make it interesting and impactful – to eventually lead browsers to convert into enquiries.
Unique Selling Proposition
It's important to identify the Unique Selling Proposition (USP) of your brand first and to go from there in selling what sets you apart from your competitors and affect visitors and turn them into customers.
The purpose of your site should be clear enough as well – is it to sell a product? to offer services? to inform? The USP can vary and its purpose goes beyond website development, for it plays a big part in how you articulate branding in different platforms and applications.
Original Contents
The use of your own content is mandatory when it comes to websites, flyers, brochures, or any other type of marketing collateral. It should come without saying that this not only shows professionalism, but also elevates the credibility of the company.
There are several consequences of plagiarism which is why this should be taken seriously. Aside from copyright infringement, search engine results can detect duplicated content on the web, subsequently leading to a lower rank on Google.
It is highly advisable to engage a professional copywriter for projects like these because they know best how to effectively do web copywriting. If you already have your original contents, the copywriter may copyedit these to fine tune them for your own website.
Writing Style
Writing with the brand in mind is an effective practice that personifies with the identity of the company. It's not the same style for everyone as it will depend on your brand personality and brand approach. If it's a corporate website, then it should be a direct-to-the-point and informative writing style; if it's a fashion or lifestyle brand, then tone can be casual and creative.
This is fairly important because you need to adjust to how your audience speak and perceive things. Mimic how they interact and speak and work your way around that.
Qualified Traffic
You have your awesome designs and compelling content, but if people aren't coming to your site, then the effort is lost.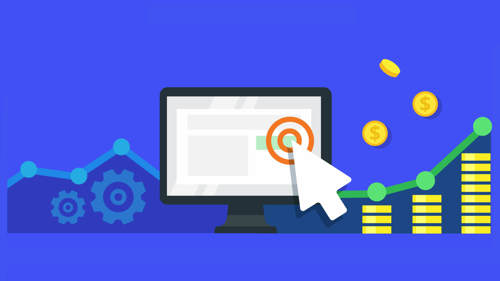 Increase traffic to your site
SEO & SEM
Be there when your customers are searching. There are two marketing tactics that can drive traffic to your site – SEO and SEM.
Search Engine Optimization (SEO) is an effort that grows the visibility of your website through organic means (non-paid) in search engine results. On the other hand, Search Engine Marketing (SEM) is paid internet marketing.
The difference between the two is that SEM gathers immediate and specific traffic and impressions to your site, while SEO is free, but it takes a while and a lot of research and knowledge to get the results that you want. Both methods are equally important in driving qualified traffic to your website.
Social Media Marketing
Social media marketing is an innovative and powerful strategy that is greatly relevant for businesses, especially start-up companies. It has the makings of reaching new prospects and a wider target audience, due to people who are more active nowadays in social media. It's the perfect leverage to interact, share and converse directly with your audience through social platforms like Facebook, Instagram, Twitter, and more.
The use of such can help boost your website and your brand itself, especially since many people perform searches on these platforms. Social media marketing can garner qualified traffic that supports your SEO efforts – driving leads, sales, and success to your brand.
We believe that in creating an excellent website, these three important attributes must be present to guarantee quality, credibility and return on investment. As the website acts as a "salesman", this is a process that continuously requires a lot of thought, effort, strategy and creative methods.