Top 5 Most Popular Open Source CMS 2018

Fama Tech
WordPress, Drupal, Joomla, Magento and Blogger are the 5 most popular open source content management systems today.
When it comes to building websites that are focused on content, the best option is usually to opt for a content management system. Having a custom website developed without a solid maintenance budget for the future can have a huge effect on your business operations in the long run, whereas most of the current content management systems today are open-source and easily maintainable, not to mention free..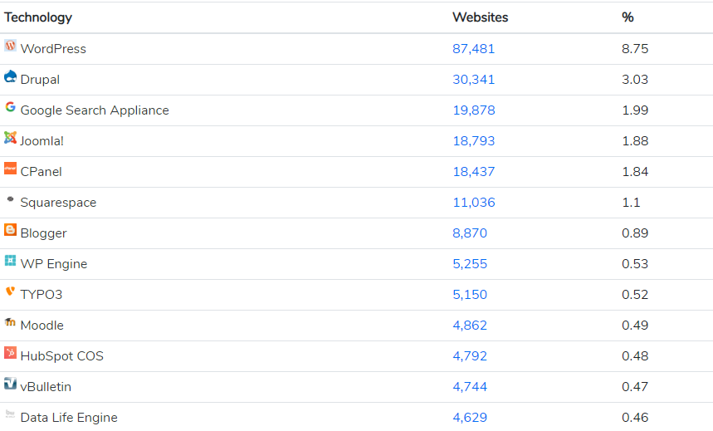 Percentages of websites using various content management systems
The following list of the most popular content management systems has been gathered thanks to data from some of the leading analytics platforms on the web, and we have made sure that there is enough variety so that anyone and everyone can find a solution to their particular idea.
Defining Content Management System
A Content Management System (CMS) is a software that handles the creation and modification of digital content, allowing users without any technical knowledge to manage their own website.
There are numerous CMS platforms that can be a perfect fit for your website. Nevertheless, they all serve the same purpose: a platform for your business' website.
The 5 Most Popular Open Source CMS Platforms
WordPress
WordPress is the ultimate publishing platform for the web. Sites of all sizes rely on WordPress to help publish, manage and organize content of wide variety; articles, tutorials, photos, videos, stories, and much more. WordPress is not only easy to learn, but also highly flexible towards beginners and experienced users alike. The public plugin repository has an estimated 40,000+ free plugins available for download, while the public WordPress theme database has over 2,100+ styles to choose from.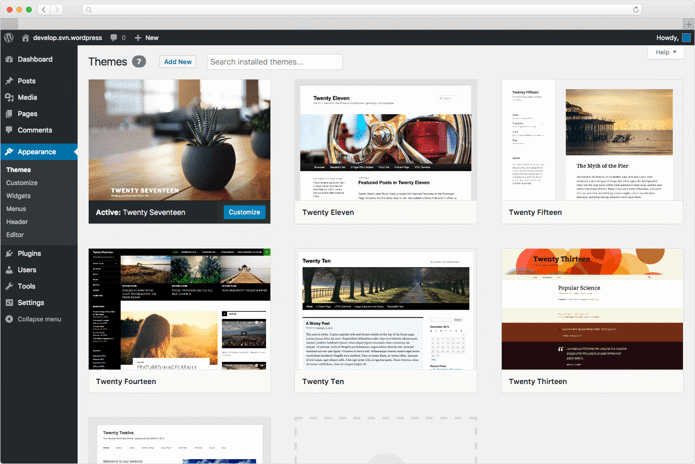 WordPress has become the standard for a website that's both functional and pleasant to browse. Startups and mobile applications have long transferred to WordPress for their website needs, not only because of the wide variety of styles available and the ease of design flexibility, but because WordPress is secure, reliable and pleasant to work with. WordPress users have the option to built a site of any context; eCommerce, business, creative, community, non-profit, and so forth.
Joomla!
Joomla! is for those who are looking for a little bit of a challenge, at least in terms of coding power. In many ways, the developers built Joomla! with medium to large sized sites in mind. Joomla's! code base is much more sophisticated than that of WordPress, but it comes at the benefit of more scalability and more back-end integration.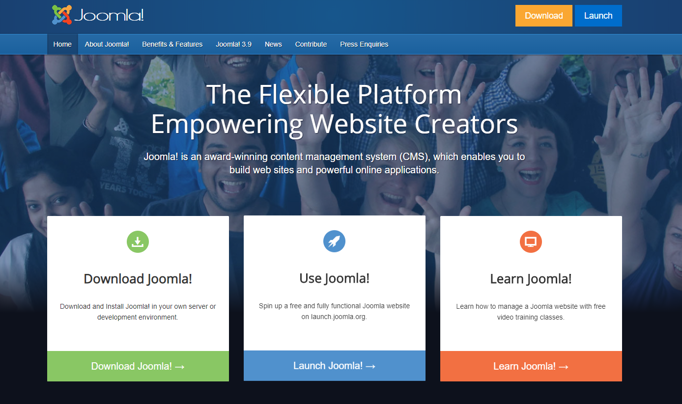 Many of the people that I know who are using Joomla! are quite fond of features like native front-end content editing, content management flexibility, and a native integration of multiple languages which makes the sites content more friendly towards visitors of foreign nature.
Drupal
The third most popular in the list, Drupal is said to have a 4% market share in websites using CMS. What used to be originally developed to serve as a student community solution is now also a full-fledged CMS platform. Similar to Joomla!, Drupal also has a flexible system that makes it great for custom posts. The software is easy to install and customisation can be done with its modular layout.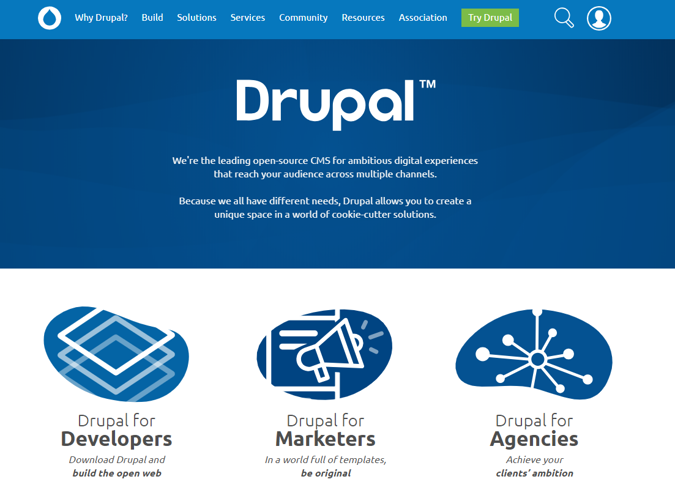 Its main focus is in social publishing and community projects, making it dynamic for user-generated content. Its basic module has community functions like weblogs, forums, and tag clouds.
Drupal may be a bit more complex compared to WordPress and Joomla! and may require the user to have an ample web development experience to work around the functions and extensions. However, it is renowned for its uncompromised security, making it ideal for government websites.
Magento
eCommerce is a market in itself, and it's important that we realize that for some of our eCommerce tasks, perhaps the best choice is to opt for an independent eCommerce platform altogether, and one such platform is Magento. Whether you're looking for a small business solution in an environment where nobody really understands technology, or you're working from a corporation that needs a professional enterprise eCommerce solution — Magento is likely to be a choice that won't disappoint you in either.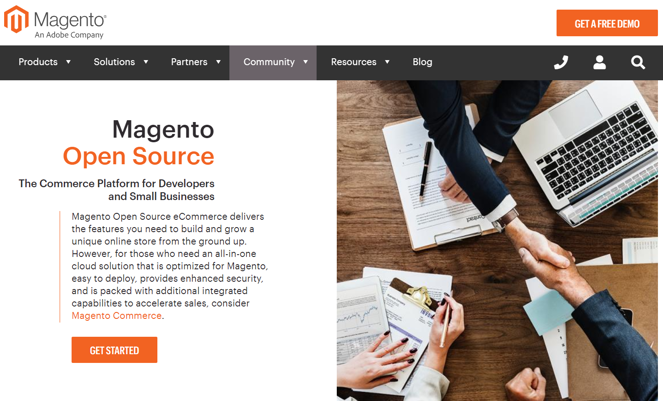 Blogger
Blogger has evolved drastically over the years. But, it keeps its legacy towards being a blogging platform. Developers utilize it as a content management system in more ways than one. In recent years, a lot more flexibility was introduced in the way Blogger sites can be styled. This means that photographers, foodies and creatives have more room for building a content platform that suits their needs. Blogger is part of Google, and offers a range of features like custom domains, custom styles, and customization options.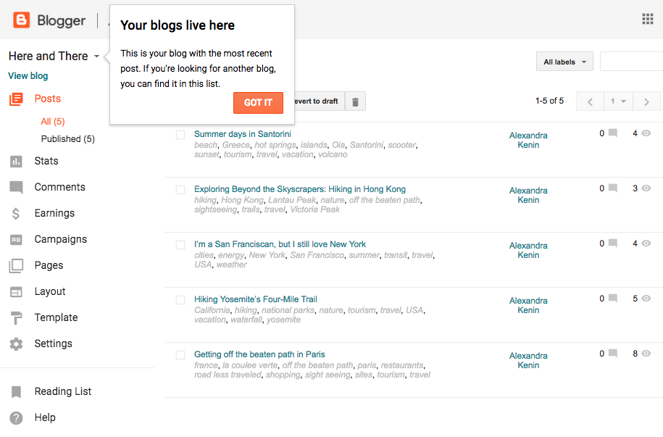 Top 5 Factors to Consider in Choosing a CMS Platform
Here are some of the most important and basic factors to consider in choosing the appropriate CMS platform for your business.
Installation and Implementation
User Management System
Search Engine Optimisation
Operation and Content Publication
Security
In order to identify what CMS is most suitable for your project, there should be a clear understanding of the content you want to showcase and the individual requirements that go along with it. Compare and contrast to know what is most appropriate for your business. It is inevitable that each has its own pros and cons so you need to make a smart and informed decision that works for you the best.